Sortie du nouvel album « Tangerine Sparkle » le 13 novembre 2015.
En trio avec Gilles Coquard (contrebasse) et Nicolas Viccaro (batterie).
Guest : Alex Tassel (bugle) et Benoit Wideman (Keyboards)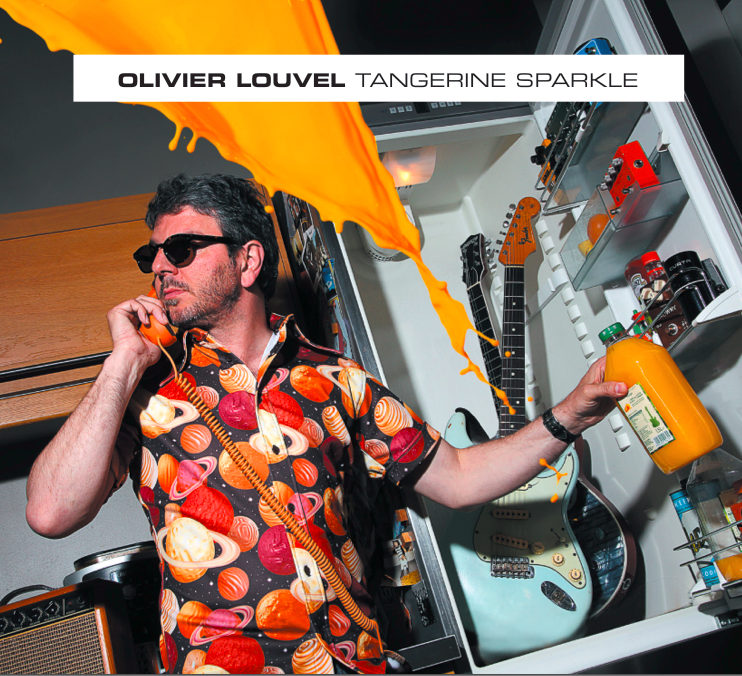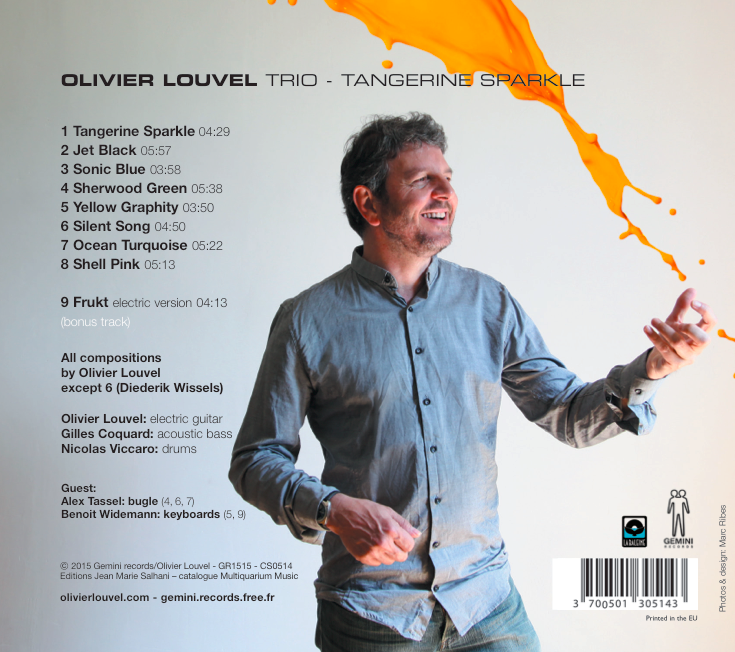 Liberté ! Espace ! Connivence ! Tels sont les slogans que semble marteler Olivier Louvel tout au long de ce cinquième album où les mélopées graciles alternent avec les traits virtuoses, où le blues voisine avec le jungle, où le naturel côtoie le sophistiqué. Souple et complice, son trio tout neuf, épaulé par deux musiciens d'exception sur certains morceaux, s'empare avec gourmandise de cette enfilade de titres colorés pour donner à l'ensemble une unité rare. (Phil Glebb)
Freedom !  Space !  Synergy ! 
Such is the Rallying Cry conveyed throughout Olivier Louvel's fifth album, 
where sublime and subtle licks give way to displays of virtuosity, juxtaposing Blues and Jungle, 
where the unselfconscious rubs shoulders with the elaborate.
Graceful and undoubtedly on the same wavelength, 
his new trio – fresh and hot-off-the-press, accompanied by two exceptionally talented musicians – embrace with delight a succession of colourful numbers 
clearly demonstrating that this is one very tight ensemble.